Personal Small Group Classes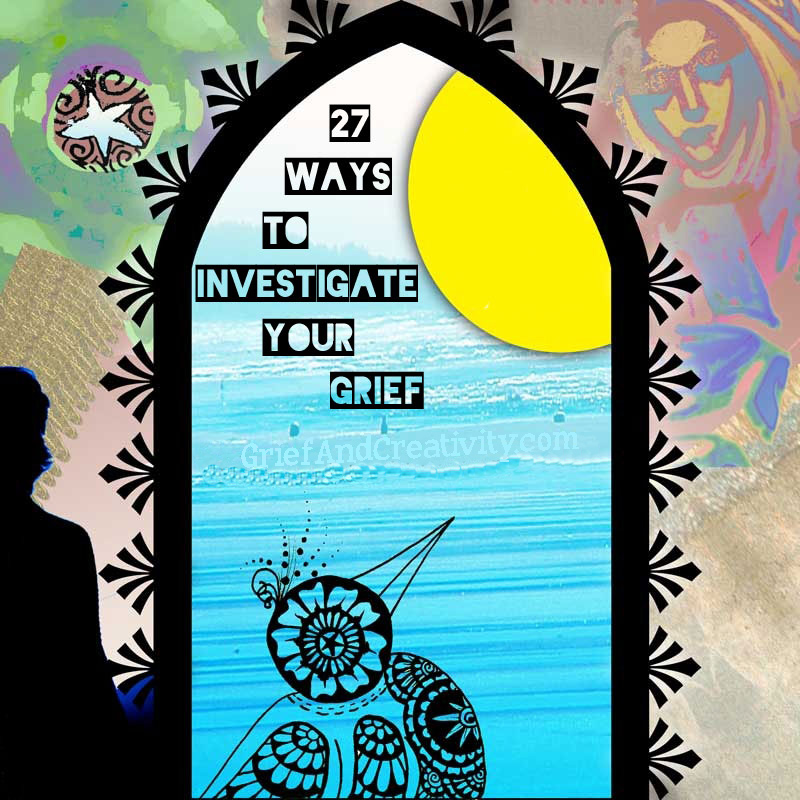 27 Days To Investigate Grief
Enrollment now open, available on-demand, online; $27
You are invited to spend 27 days exploring creative ways to investigate your grief experiences. Grief can be many things for each of us. Overwhelming. Confounding. Breaking our hearts open. And more. The creative prompts offered in this self-directed course are aimed at giving you an opportunity to enact a different approach to your relationship with grief experiences. In the prompts, we're personifying grief as if s/he were a character we are interacting with in life, and each prompt asks you to investigate this character. You are welcome to respond in whatever medium you might like.
Get Creative With Grief Group
Not open for enrollment yet; Scheduled for October 2018
How do we stay creative while grieving? Or how can we use creativity to navigate grief experiences? This course offers you lots of creative prompts to explore. Join Michelle Schroer and Kara Chipoletti Jones to begin finding your way and to tend your heart.
More details coming soon…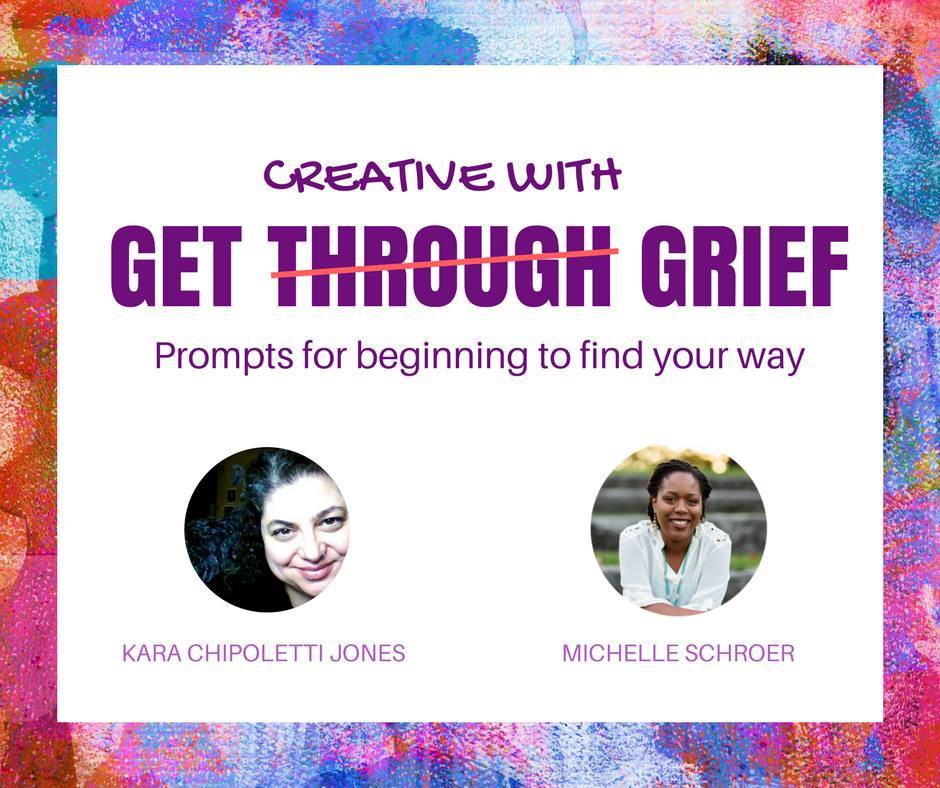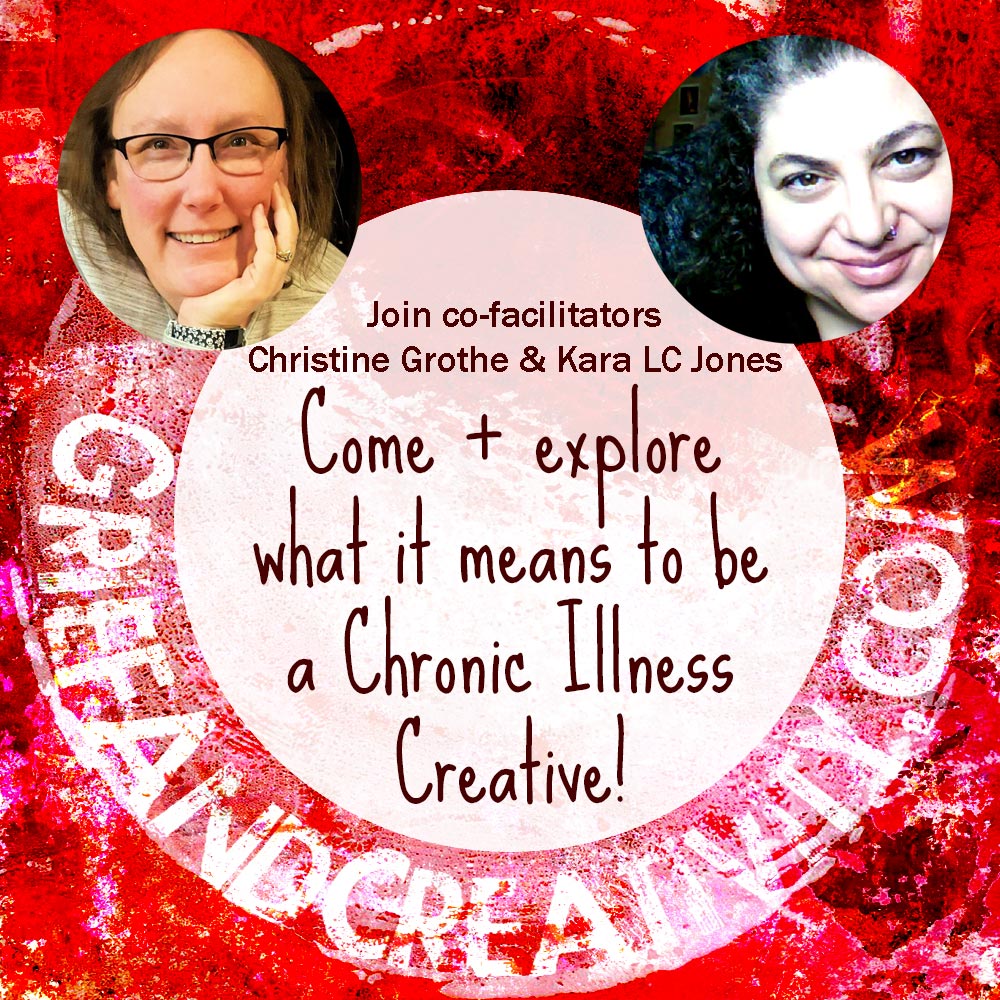 Chronic Illness Creatives
Not open for enrollment yet; Scheduled for Nov 2018
Being chronically ill doesn't mean you stop being a writer or artist or whatever kind of creative you are. So we invite you to read, write, make heART in this self-paced community as a way of continuing and sharing your practice with like-minded others.
More details coming soon…
"As an artist, taking the You Have Permission workshop was quite a stretch for me. I went into the workshop thinking, "Oh I can do anything I want, I don't need permission to do anything." However what I discovered was quite the opposite. Working through each session, working through each meditation, I realized I put loads of expectations upon myself and upon others. This workshop helped me understand that allowing myself to be, just the way I am, allowed me the freedom to love and accept others just the way they were, it was a real eye opener to me."
Ang Westermann
"Kara coached me through some sticky, murky times when I grieved my father's death. Her loving presence, her gentle questions, her insightful and creative perspectives allowed me to find a new way of being after loss. It has been truly transformative. Kara brings a light and open heart which is just the balm I needed."
Kerstin Waddell
"Kara's passion for teaching the art of creative grief and loss is incredible. She is highly skilled and rich in resources. Her kindness and curiosity encourages others to lean in toward a deeper vulnerability—tapping in to a greater understanding of our own loss, thereby increasing genuine empathy for others."
Melisha Franks