My work is more heART-making than art making.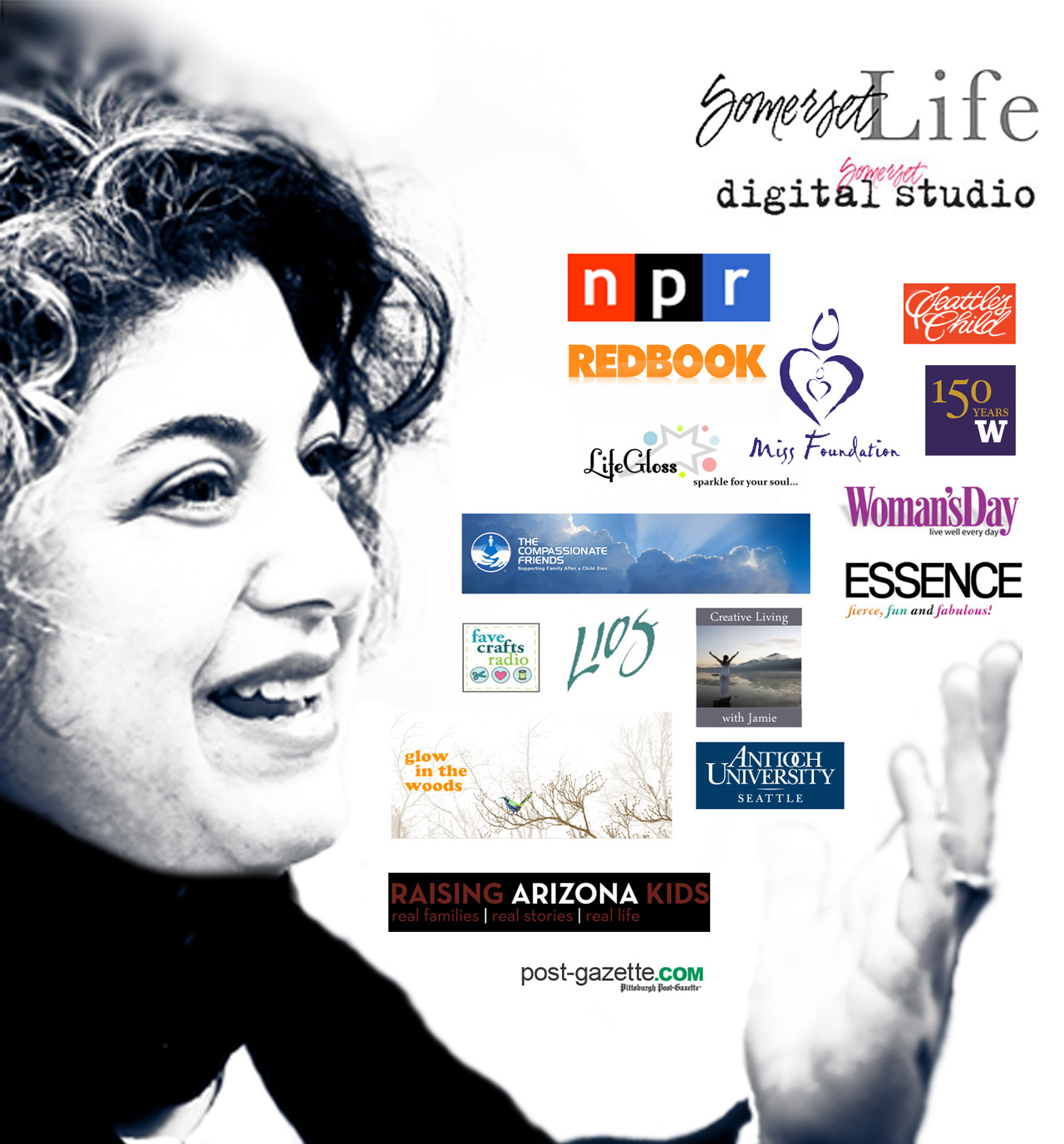 My experience includes:
● Carnegie Mellon University double degree in Literary + Cultural Theory and Creative Writing with an emphasis on poetics plus minor in Early Childhood Education from Chatham College
● 3 Years interning with MISTER ROGERS NEIGHBORHOOD
● Over 20 years of practice + RMT certification + Appreciative Inquiry and Whole Systems Coaching certification with the HERO'S JOURNEY as key model
● Level III Narrative Therapy Training with Stephen Madigan and David Nylund
● Enduring the deaths of three children and learning to live my own life in the face of grief and loss while co-parenting to raise our living children and enjoying every second of being a grandparent now
● Co-founding both KotaPress and The Creative Grief Studio
● 25+ years of writing + artwork publication and shows
● Authoring books including Mrs. Duck + the Woman, Flash of Life, 1,000 Permissions Granted, Woodmont Ave, and more.
# of years worked at Mister Rogers Neighborhood
# of different shades of acrylic paint I have in my studio at the moment
approx % of time my submissions fail to be accepted for publication or exhibition
More Info
Where I work: For the most part we can heARTwork together online, but I do also have my feet on the ground on Vashon Island, WA. Cell (text only): 928-225-5416 Availability: We can find a day / time to make connecting work for us both. But in general, my first facetime availability online or in person is 11am Pacific, M-Th.